Waterside Garden Club
By Joining the Garden club you are signing up to Waterside's very own loyalty scheme. We have put this scheme in place to reward our customers that come to the garden centre on a regular basis.
If you are one of these customers please come down and see us to find out more about the Garden Club.
Alternatively below you will find some key information about the scheme.
Benefits of Joining our Garden Club:
300 points on the opening of account

2 free hot drinks per month for 3 months

Email notifications regarding latest offers and events

Double point events

2 points for every £1 spent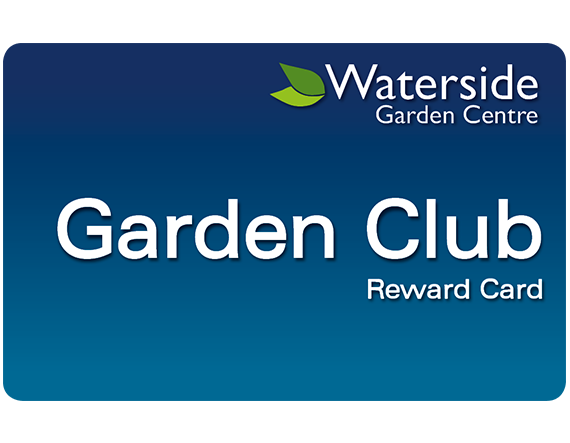 Free Membership
It is absolutely free to be a member of the Garden Club.
EARN REWARD POINTS WHEN YOU SPEND
Every time you shop here at waterside you earn 2 points for every £1 spent.
REDEEM YOUR POINTS WHEN YOU SHOP
When you are at the checkout you are able to use the points available on your card that have been rewarded from your previous purchases as a way of reducing the price off your current shop
RECEIVE OCCASIONAL PROMOTIONAL INFORMATION
You may occasionally receive promotional information from ourselves if you sign up to our garden club and select the email/post option under the marketing reasons